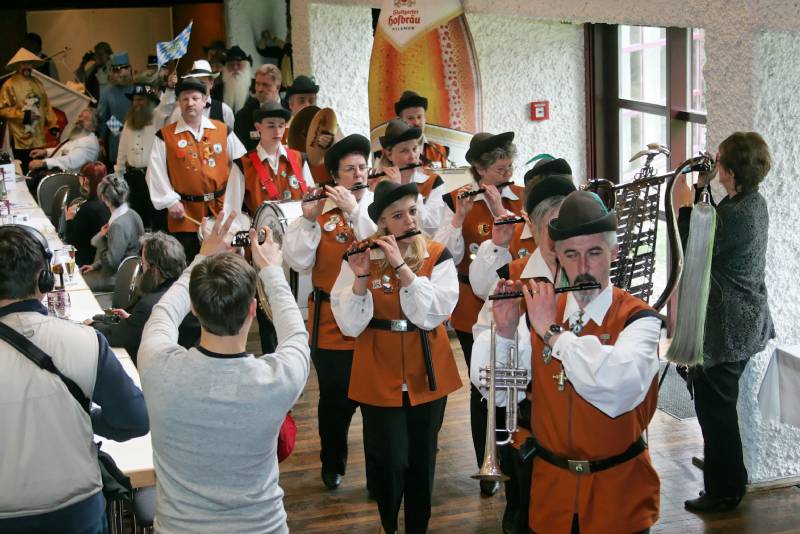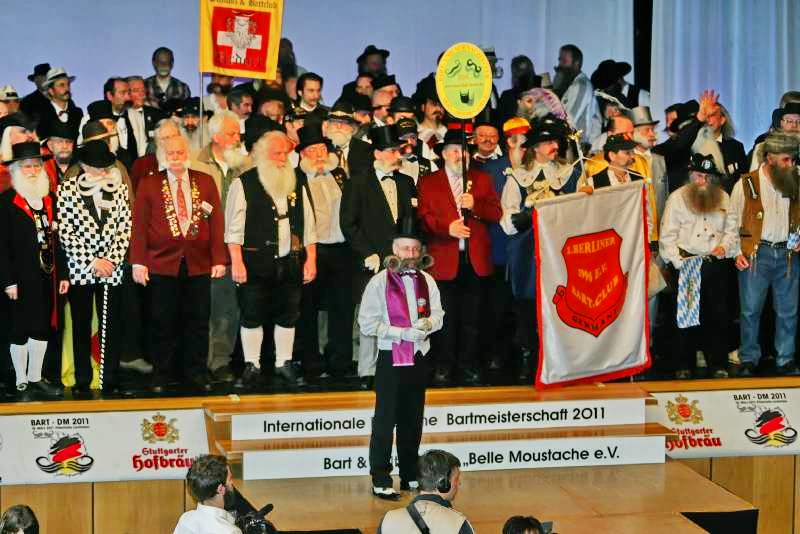 Program of the WORLD BEARD AND MOUSTACHE CHAMPIONSHIPS 2013
Fr., 1. November 2013
From 17 clock there is a big welcome party for the World Cup participants and guests and accompanying persons.
Entertainment is provided. We have special competitions for men and ladies. American ladies will show your creativity in the first European "WHISKERINAS CONTEST". There is to win a trophy for both competitions for the best 3 participants. The "Twins" will provide musical entertainment.
Sa., 2. November 2013 FILDERHALLE Leinfelden
9.00 Uhr Hall opening
9.00 - 11.00 Uhr Registration and verification of the participants through the pre-judging of the VDB.
All participants have to register latest at saturday from 9 - 11 and present beard or moustache in this time for the pre-judging.
The entry fee is 25 euros. All participants receive a certificate. The places 1 - 3 get a trophee.
11.20 Uhr Preparation for the invasion of the beard clubs and countries
11.30 Uhr Invasion of the beard clubs and countries
12.00 Uhr Opening ceremony of the WORLD BEARD AND MOUSTACHE CHAMPIONSHIPS 2013
12.30 Uhr Worldchampionships moustaches
01 Moustache Imperial
02 Moustache natural
03 Moustache English
04 Moustache Dali
05 Moustache Hungarian
06 Moustache Freestyle
14.45 Uhr Worldchampionships partialbeards
07Goatee Natural

08 Goatee Goatee Beard Fu Manchu
09 Goatee Musketeer
10 Whiskers Imperial
11 Goatee Freestyle
12 Chin-Beard Freestyle
16.45 Uhr Worldchampionships Trendberds
13 Trend-Bart-Klasse - Premiere einer Weltmeisterschaft
17.00 Uhr Worldchampionships fullbeards
14 Full Beard Natural
15 Full Beard Naturalwith styled Moustache.
16 Full Beard Garibaldi

17 Full Beard- Verdi
18Full Beard Freestyle
20.00 Uhr Evening Progam
With unforgettable songs that have written music history, Peter Schick and Fide Wolter will inspire us this evening.
We look forward to California dreamin 'Nights in white satin, Do not let me be misunderstood, What's up, Hit the road Jack, on many other highlights from the rock and pop and a sympathetic, high-profile musicians.
Open end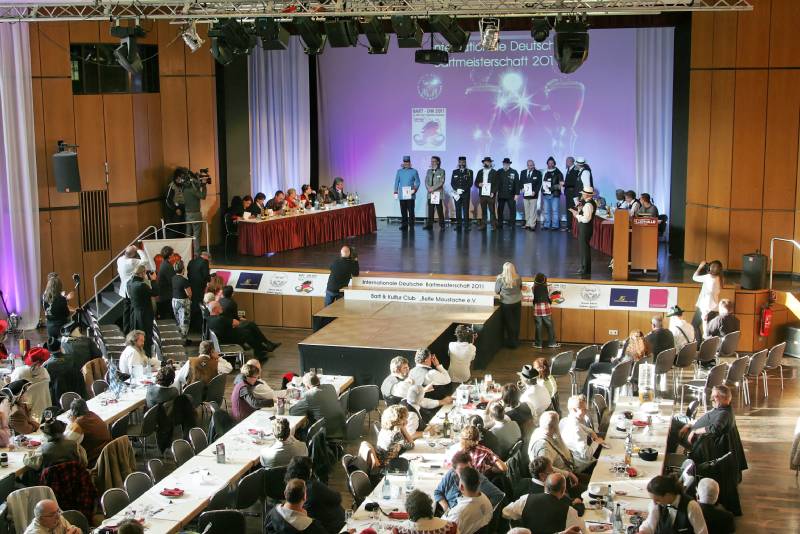 The beard-categories are based on the current provisions of the Association of German Beard Clubs (VDB). The description of the classes with illustrations can be found on the following page, or by clicking on the link to the relevant Oberkatergorie. The trend-beard-class is also described there.
ALL COMPETITONS TAKE PLACE AT THE BIG HALL OF THE FILDERHALLE.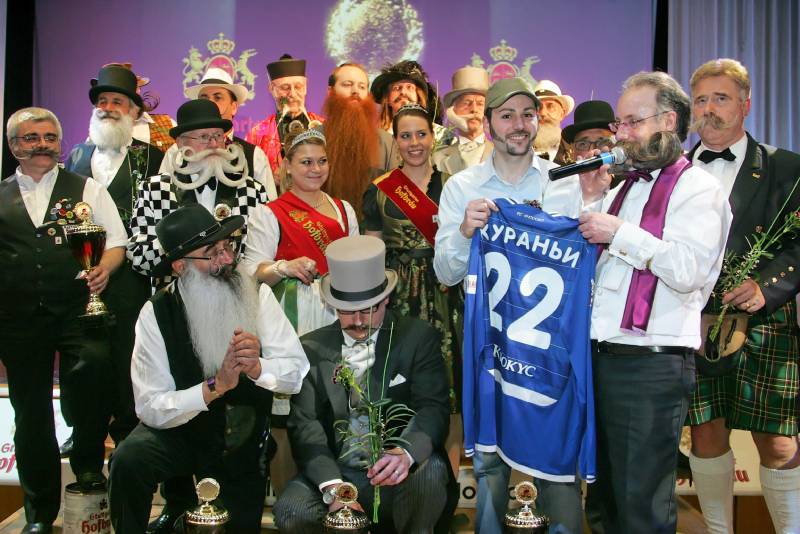 Changes in hours are possible at this stage.
For all visitors and admission is free! What you see on television or else, you can see live on this day. When you not can come to this worldchampionships you can see it on our Livestream. Link will be posted on our startingpage of www.worldmoustachechampion.com.
If you want NEWS or information, please send us a Mail.
Thanks our sponsors: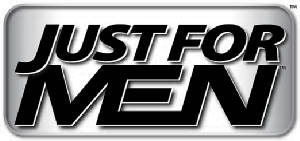 Alle Rechte vorbehalten. Vervielfältigung, Veröffentlichung oder Speicherung in Datenbanken oder Internet
sowie jegliche Form von gewerblicher Nutzung oder die Weitergabe an Dritte sind ohne meine Genehmigung nicht gestattet.
All rights reserved. Copying, publishing, or saving to databases or to the internet as well as any form of commercial use or delivery to third parties without my permission is not allowed.
© Photos & Design by Jürgen Burkhardt, Postfach 300109, 70771 Leinfelden-Echterdingen
Wir freuen uns über Euere Resonanz mit einem Eintrag ins Gästebuch oder über eine Mail.